African Union to open up the skies with SAATM air transport launch
The African Union (AU) launched Sunday its Single African Air Transport Market (SAATM) initiative, an ambitious effort to connect countries and streamline transportation and trade.
The plan, first adopted at the AU Summit in Addis Ababa three years ago, includes 23 nations with the expectation that others will later come aboard as their infrastructure and regulatory capacity aligns with the SAATM agreement. It's meant to work much like the European system does to ensure that airlines from any participating country can fly to airports in any other SAATM country, and is a key Agenda 2063 goal for boosting African economies and opportunity.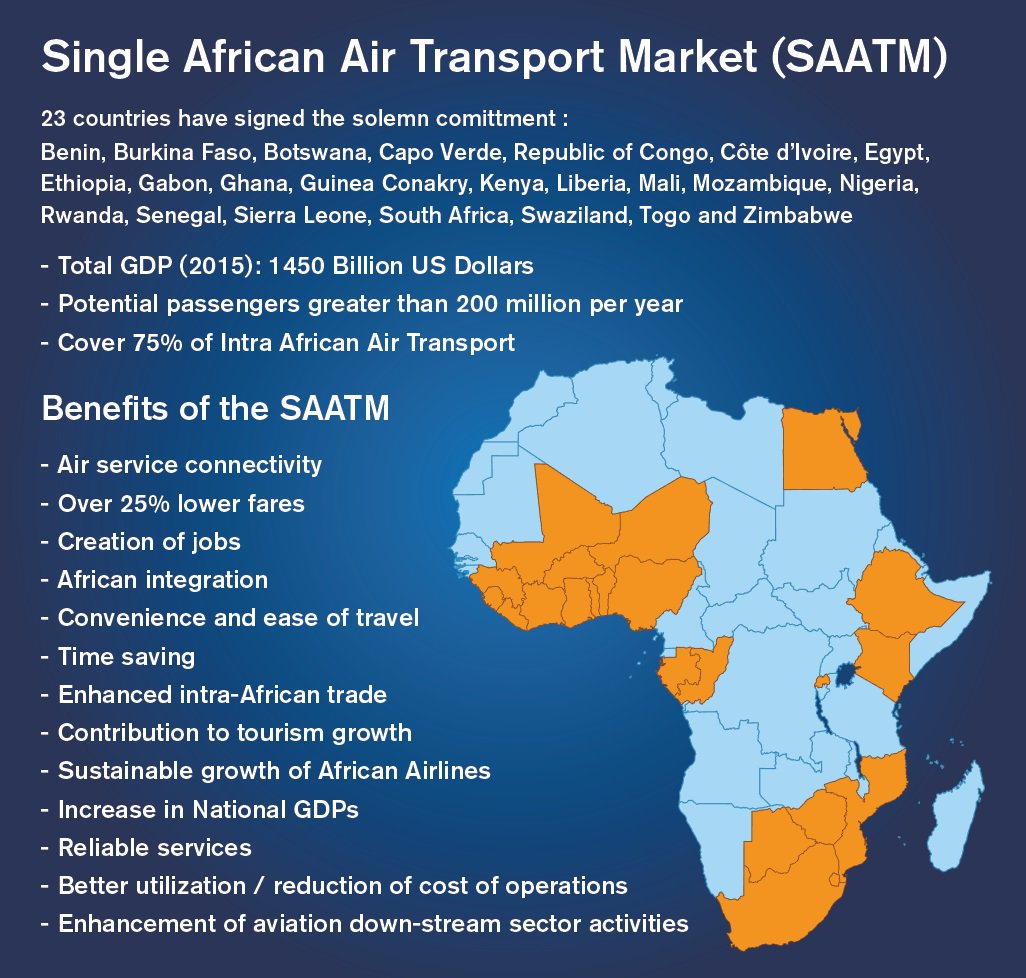 The participating SAATM countries account for more than half of the continent's population, two-thirds of its GDP, and more than 80 percent of intra-African air travel. Implementation of the agreement also supports plans for a pan-African passport and free movement of people and goods, and the creation of a continental free-trade area – both objectives noted by new AU head President Paul Kagame of Rwanda.
"Every open air service arrangement has boosted traffic, lifted economies and created jobs. And we expect no less in Africa on the back of the SAATM agreement," said Raphael Kuuchi, vice president for Africa of the International Air Transport Association (IATA). "An IATA survey suggest that if just 12 key African countries opened their markets and increased connectivity an extra 155,000 jobs and US$1.3 billion in annual GDP would be created in those countries."
The 23 participating nations are: Benin, Burkina Faso, Botswana, Cabo Verde, Republic of Congo, Côte d'Ivoire, Egypt, Ethiopia, Gabon, Ghana, Guinea, Kenya, Liberia, Mali, Mozambique, Niger, Nigeria, Rwanda, Sierra Leone, South Africa, Swaziland, Togo and Zimbabwe.
Image: AU Moussa Faki Mahamat