Somalia: Farmaajo, AMISOM nations want troop transition put on hold
Somalia's President Mohamed Farmaajo and the African Union Mission in Somalia (AMISOM) said Saturday they want the United Nations Security Council to reconsider the African Union troop drawdown and transition to Somali security forces authorized under last year's Resolution 2372.
Their position was decided at a summit of the Troop Contributing Countries (TCCs) and Somali government held in Kampala, and released in a communiqué on Saturday. President Yoweri Museveni of Uganda will present the decision to the UN as well as to the African Union, AMISOM said.
Museveni said the decision reflects a consensus arrived at through confidential discussions among the five AMISOM TCCs, Somalia and partners. "The leaders observed that the timeframe and troop levels under the UN Security Council Resolution are not realistic and would lead to a reversal of gains made by AMISOM over the years to defeat the terrorist group Al-Shabaab," the statement said.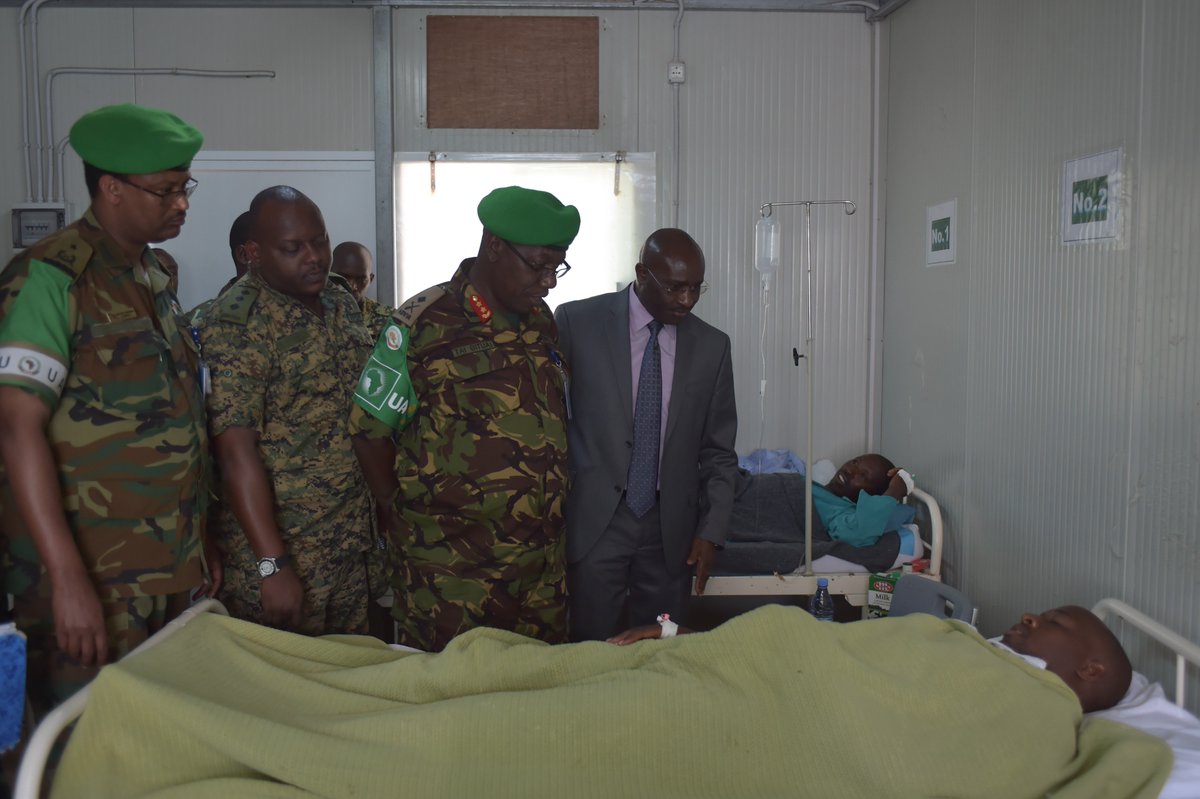 Farmaajo said he believes collaboration between Somalia and currently about 22,000 AMISOM personnel has met with success but "we have a long way to go" before Al-Shabaab is defeated.
"I believe if we continue to collaborate with the help of EU (European Union) and the international community to continue funding this operation, we will be able to defeat Al-Shabaab in a very short order," Farmaajo said.
Moussa Faki Mahamat, chairman of the African Union Commission, said AMISOM troop withdrawals will undermine progress to date and reliable financing is needed to support a successful transition.
The summit announcement followed a fresh attack that claimed the lives of five Burundi peacekeepers near Balad on Friday.
Images: AMISOM