Kenya's embattled IEBC says Chebukati resignation was faked
The 2017 presidential elections in Kenya saw President Uhuru Kenyatta victorious, but not before protracted court battles that forced a do-over vote and the defiant refusal of Nasa coalition challenger Raila Odinga to accept the results. It's still not over for the country's Independent Electoral and Boundaries Commission (IEBC), the body charged with oversight of Kenya's electoral processes.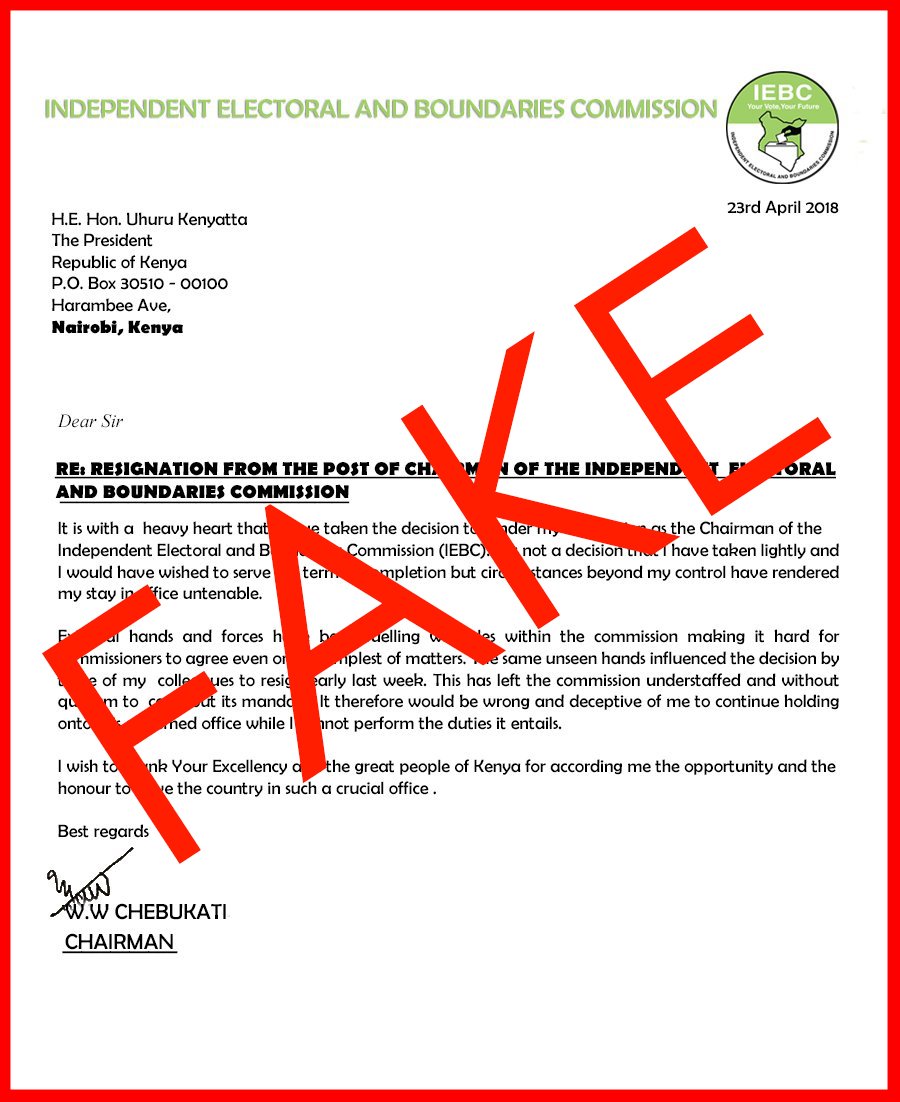 The IEBC announced Monday that a purported letter of resignation from its embattled chairman, Wafula Chebukati, was "fake." The letter making the rounds on social media, describing Chebukati's "heavy heart" on IEBC letterhead as he announced his departure, is not an authentic or official communication.
It's the latest in a string of contentious or disruptive moves for the IEBC, which has faced scrutiny since the irregularities of the August 2017 election. IEBC Commissioner Roselyn Akombe, who resigned and fled to the United States days before the October do-over, has released a report describing bitter divisions within the commission she says left her in fear of her life.
Last week, IEBC vice chair Consolata Nkatha and commissioners Paul Kurgat and Margaret Mwachanya announced their resignations, citing "external interference" that compromises Chebukati's leadership.
"For far too long and way too many times, the commission chair has failed to be the steady and stable hand that steers the ship in difficult times and gives direction when needed," their joint statement said. "Instead, under his leadership the commission boardroom has become a venue for peddling money, misinformation, grounds for brewing mistrust and a space for scrambling for and chasing individual glory and credit."
The "fake" Chebukati letter cites "unseen hands" behind those resignations, which are claimed as a cause for his departure. Chebukati and the remaining members on Friday, however, vowed to stay the course while discussing the three-month suspension of IEBC CEO Ezra Chiloba, and announcing investigations and audits of IEBC activities.
Image: Wafula Chebukati