Observer mission has 'concerns about the fairness' of Zimbabwe elections
It's just seven weeks until Zimbabwe's July 30 election date, and two prominent international observer organizations are urging the government and its Zimbabwe Election Commission (ZEC) to ensure reforms that guarantee a credible election.
The elections – for presidential, legislative and local office – will take place less than a year after the military intervention that led to Robert Mugabe's removal from power after 37 years, and the appointment of President Emmerson Mnangagwa keeping the Zanu PF party in power. The elections also follow 18 years of political crisis, the International Republican Institute (IRI) and the National Democratic Institute (NDI) noted in their joint report.
"While the IRI-NDI delegation found several notable improvements in the political environment and electoral preparations as compared to prior elections, a number of significant opportunities to break with the past have been missed," said former U.S. legislator David Dreier, a member of the assessment team. "As a result, we still have concerns about the fairness of the process."
Their statement praises Mnangagwa for welcoming international observers and publicly committing to a credible process, but calls on the ZEC to better communicate information to the electorate on voter registration and biometric voting, among other recommendations. They also want Zimbabwe's military to publicly pledge loyalty to whoever wins the presidential election.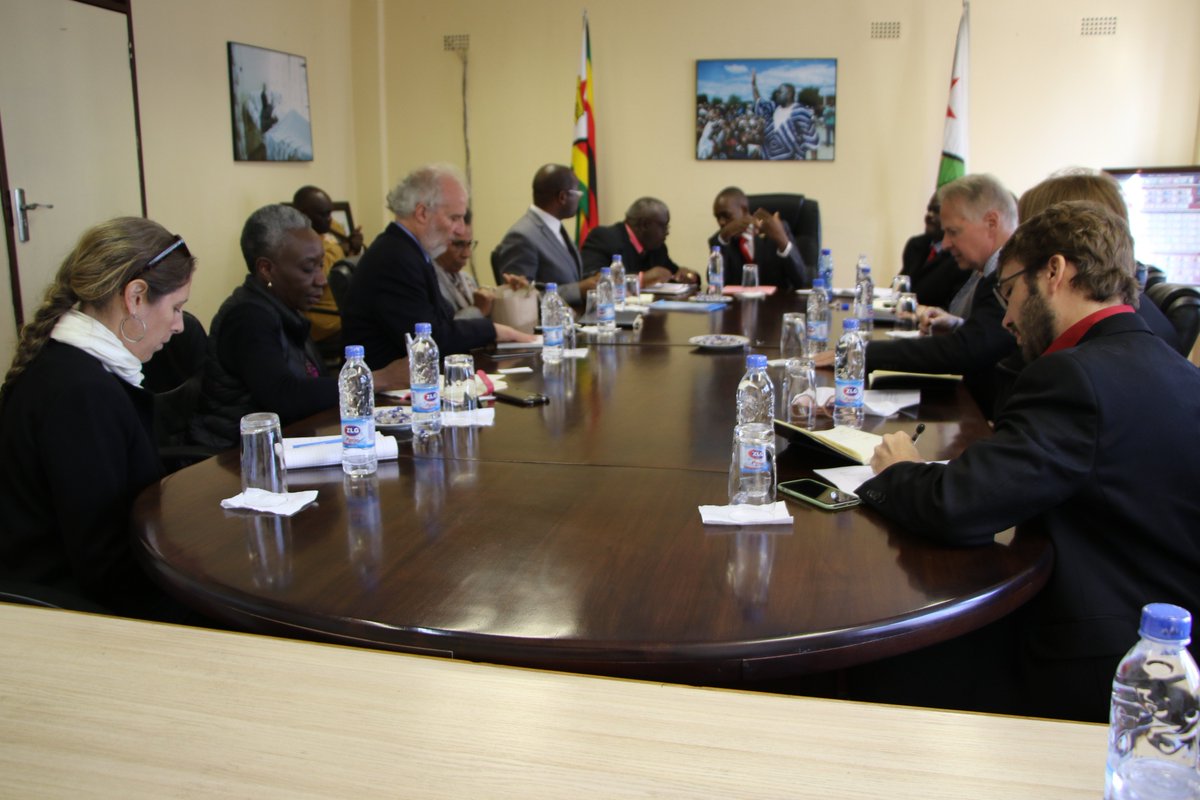 Among the stakeholders meeting with the observer mission was Nelson Chamisa, the opposition candidate of the Movement for Democratic Change (MDC) party. The MDC led a peaceful protest march last week calling on the ZEC to level the playing field, and ensure free and fair elections.
In addition to Dreier, members of the delegation include Dr. Brigalia Bam, former chairwoman of the Independent Electoral Commission of South Africa; Senator Catherine Noone of Ireland, and various IRI and NDI staffers.
To view their complete assessment statement, visit this link.
Images: Catherine Noone, MDC party