In Nairobi, it's environment in focus at AMCEN
Environmental experts from 43 countries are gathered in Nairobi for the African Ministerial Conference on the Environment (AMCEN), with the special session for ministers set for Wednesday.
The meeting focuses on key issues ahead of Africa's participation at COP24 in December in Poland, as well as an African Biodiversity Ministerial Summit in Egypt in November.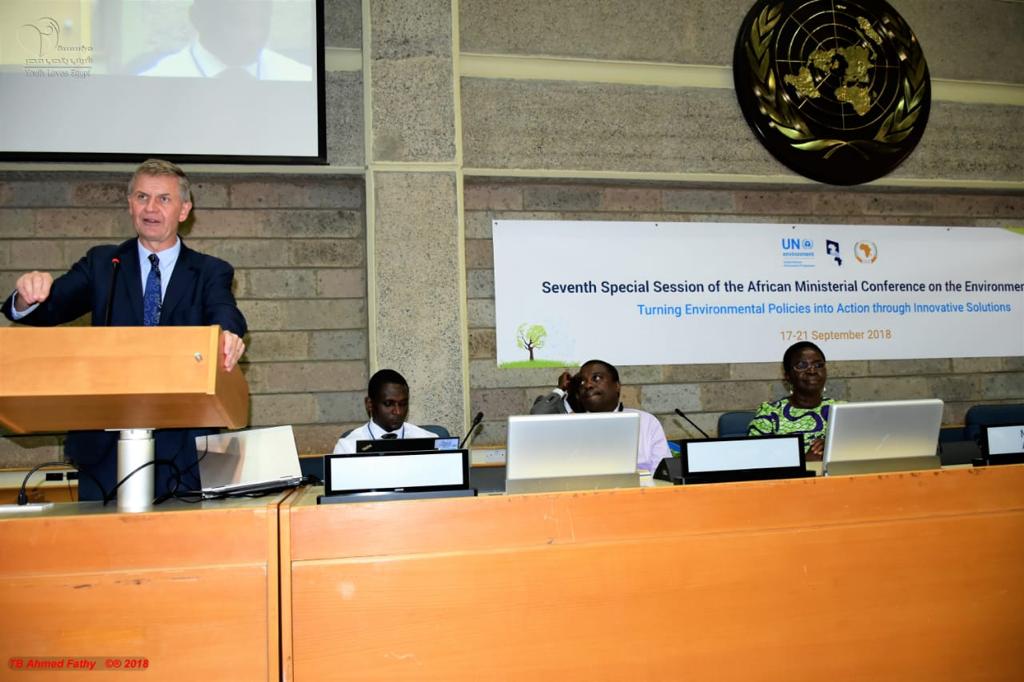 United Nations Environment Programme chief Erik Solheim was a keynote speaker on Tuesday, promoting a solar-power future for Africans and the energy connection to economic development and job creation.
Other speakers included UN Environment regional director Juliette Biao Koudenoukpo and Richard Munang, the UN regional climate change program coordinator and Africa Times contributor. The speakers emphasized the power of Africa's resources and its people. The African continent holds 30 percent of the world's mineral reserves, roughly 65 percent of its arable land and 10 percent of its internal renewable energy sources, not to mention its "blue economy" and its climate-critical rain forests.
"Your contribution to Africa's transformation is critical," said Koudenoukpo, quoting the proverb that says, "If you think you cannot make a difference, then you have not spent a night with a mosquito."
The environmental ministers also discussed efforts to reduce ecosystem degradation, which costs the continent USD$68 billion annually.
The conference is held back to back with the first meeting of the Africa Environment Partnership Platform which will begin on Thursday.
Image: Juliette Biao Koudenoukpo