Togo's Gnassingbé talks energy at One Planet Summit
President Faure Gnassingbé of Togo was the only African leader to participate Wednesday on a high-level panel during One Planet Summit, held on the margins of the United Nations General Assembly in New York.
Gnassingbé and philanthropist Bill Gates, along with President Hilda Heine of the Marshall Islands, participated in a discussion on protecting the world's vulnerable populations in the face of climate challenges.
The president of the small West African nation shared Togo's experience in promoting clean energy, he said. Gnassingbé, whose nation plans full access to renewable power by 2030, urged participants to move quickly on climate and ensure that those commitments are respected by the international community.
"What we need is to find a mechanism to reduce the risks associated with investing in remote areas," he said. "If we do not, we will not win the battle against climate change."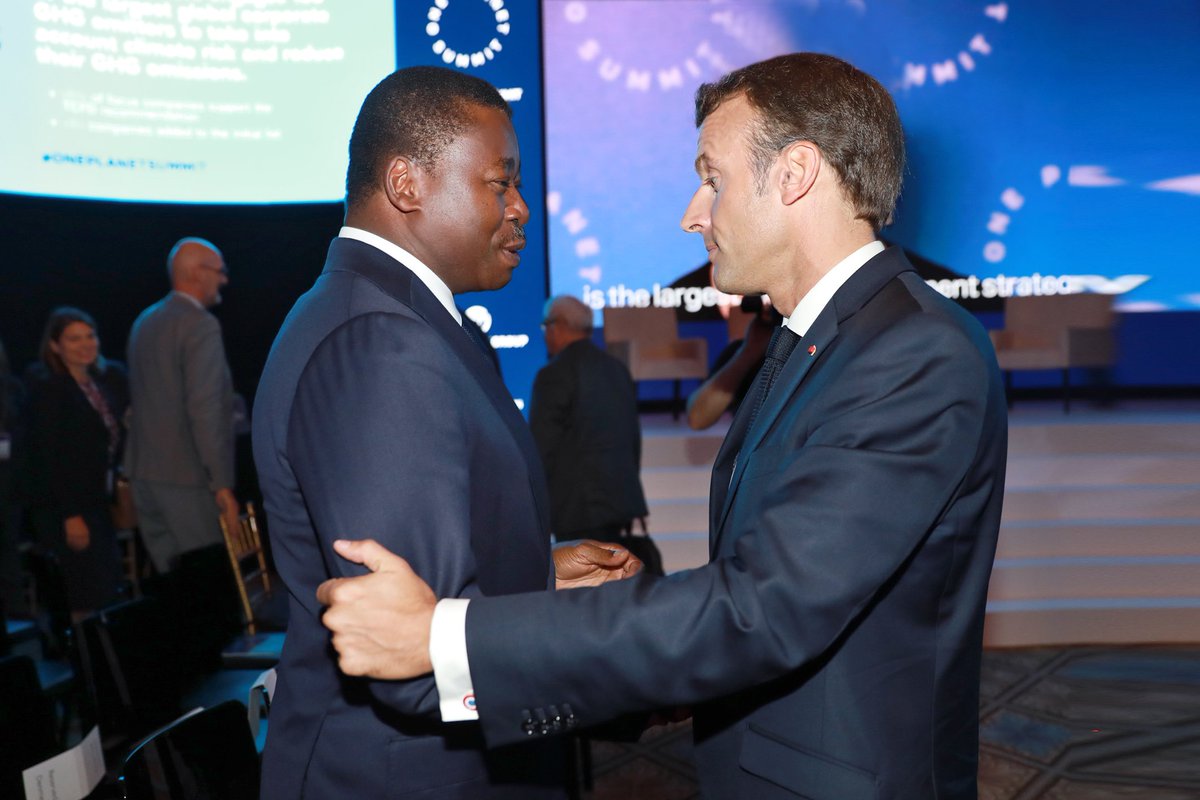 The Togolose leader was invited to participate by French President Emmanuel Macron, a co-founder of One Planet Summit which launched last year. Fellow co-founder Jim Yong Kim of the World Bank also was on hand, as was initiative partner Michael Bloomberg.
Macron has forcefully pushed back at unilateralism during the UNGA meetings, intentionally contrasting with the leadership and message of United States President Donald Trump, and the One Planet Summit was no different.
He introduced the event by noting that many said the Paris Agreement on climate change was "supposed to be dead" for just one reason, but continues on because of international commitment. That's not a function of heads of state, Macron said, but rather business leaders, civil society and a full range of participants working toward action.
Image: Presidency Togo