A defiant Eritrea responds to UNSC sanctions decision
The government of Eritrea responded to Wednesday's United Nations Security Council decision to lift international sanctions with a sharply worded statement that reflected both its acceptance of the decision and its longstanding defiance over the sanctions.
"The Government of Eritrea welcomes this belated decision to redress injustice, almost a decade after nefarious acts were taken inculcating indefensible harm on the country," said the official statement released by the Ministry of Information in Asmara. "It also expresses its gratitude to all friends of Eritrea who added their moral weight, and contributed in different ways, to the lifting of the ignominious sanctions."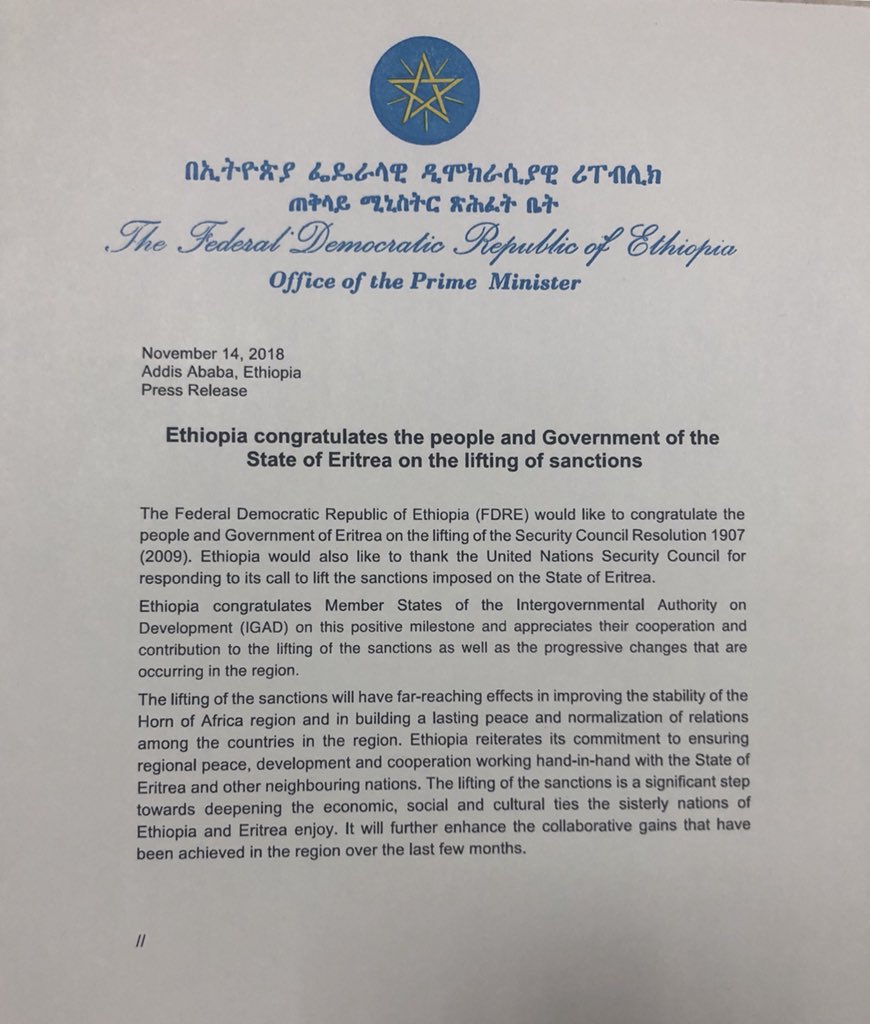 Among them was the government of Ethiopia, which has pressed for the Security Council decision following its historic peace treaty signed with Eritrea in July. Ethiopia holds a non-permanent Security Council seat assigned to the African Group through the end of the year. Somalia also urged sanctions against Eritrea be lifted.
Asmara was  less graceful in its response than its own UN representative was, blaming the international community for leaving Eritrea "needlessly victimized" in its fiery message. Eritrea named three United States presidential administrations it says were responsible for a misguided policy that also contributed to regional instability in Somalia, South Sudan and parts of Ethiopia.
"The UNSC shoulders a responsibility of effecting amends to the wrongs done, above and beyond the lifting of the sanctions," the Eritrean government said, without elaborating on what those expectations are. "The government and people of Eritrea will not thus abandon their efforts for truth and justice with the mere lifting of the sanctions."
The Eritrean government's complete statement is available here.
Images: Government of Eritrea