Ethiopia's Abiy: New prize, new book, same old crisis
Ethiopia is again on edge, and there's no reason why anyone at home or in the international community should be surprised. For all of the optimism that came with Prime Minister Abiy Ahmed's leadership and his commitment to enacting democratic reforms, there's always been a drumbeat of analysts warning that ethnic tensions aren't going away, and ominous predictions that Ethiopia's tangled knots were more complicated than one man could undo.
They are. They may prove the PM's undoing too. Abiy, who became prime minister upon the resignation of Hailemariam Desalegn in April 2018, has already seen his share of opposition. He survived a Meskel Square bombing just two months into his tenure, one that was treated as an assassination attempt. He wept at a state funeral in June after a failed regional coup among the Amhara, and learned that he had released from prison the mastermind behind the plot as part of his own reforms.
He faces national elections in May and, perhaps ironically again, it is Abiy's own reforms that are in part responsible for a flourish of Ethiopian opposition politicians and parties – some new, some old – willing to challenge him.
It's been little more than a year since the charismatic Abiy launched a "Break the Wall, Build a Bridge" tour that was, in part, designed to showcase a progressive and prosperous Ethiopia, at peace at last with Eritrea, and beckon home expatriates who fled for economic or security reasons.
Some returned, especially those who share Abiy's Oromo ethnic identity. They knew well the years of death and detention that the Oromo, targeted by the ruling Tigray minority and its governing EPRDF alliance, had long endured. They came home from prison, as Bekele Gerba and Merera Gudina did. They returned from Europe, as exiled opposition leader Berhanu Nega did. They came home from the United States, as media owner Jawar Mohammed did.
Last week, Mohammed, the oft-loathed Oromo executive who faced terrorism charges in absentia under the old regime, said police were surrounding his home in Addis Ababa. Loyal Oromo gathered to support him, though Mohammed has denied speculation over his own interest in running against Abiy.
This time it was Abiy who warned against media leaders "fomenting unrest."
Fanning the flames of frustration
Mohammed is a controversial figure himself. Yet at no time has Ethiopia truly achieved peace since Hailemariam's departure, and according to the prime minister's spokesman on Thursday, 78 people were killed in violent protests touched off by the Mohammed incident. Another 409 people suspected of inciting violence were detained – just like more than 3,000 others accused of "having links with similar conflicts" in the past year, Ethiopia's FANA reported.
Abiy's success at reforms and his many accolades – including a Nobel Prize awarded earlier this month – are well-deserved, but attention to them masks alarming undercurrents in an East African nation where the legacy of repression and the reality of human rights violations remain.
One of the harshest critiques comes from Ethiopian scholar and former official Dawit Wolde Giorgis, who has consistently and unflinchingly described Abiy's successes as "oversold" and warned of a full-blown civil war. Ethiopia remains on the brink, largely because of ethnic hostilities that feed into a federal system of government based on those identities. Abiy hasn't resolved any of that.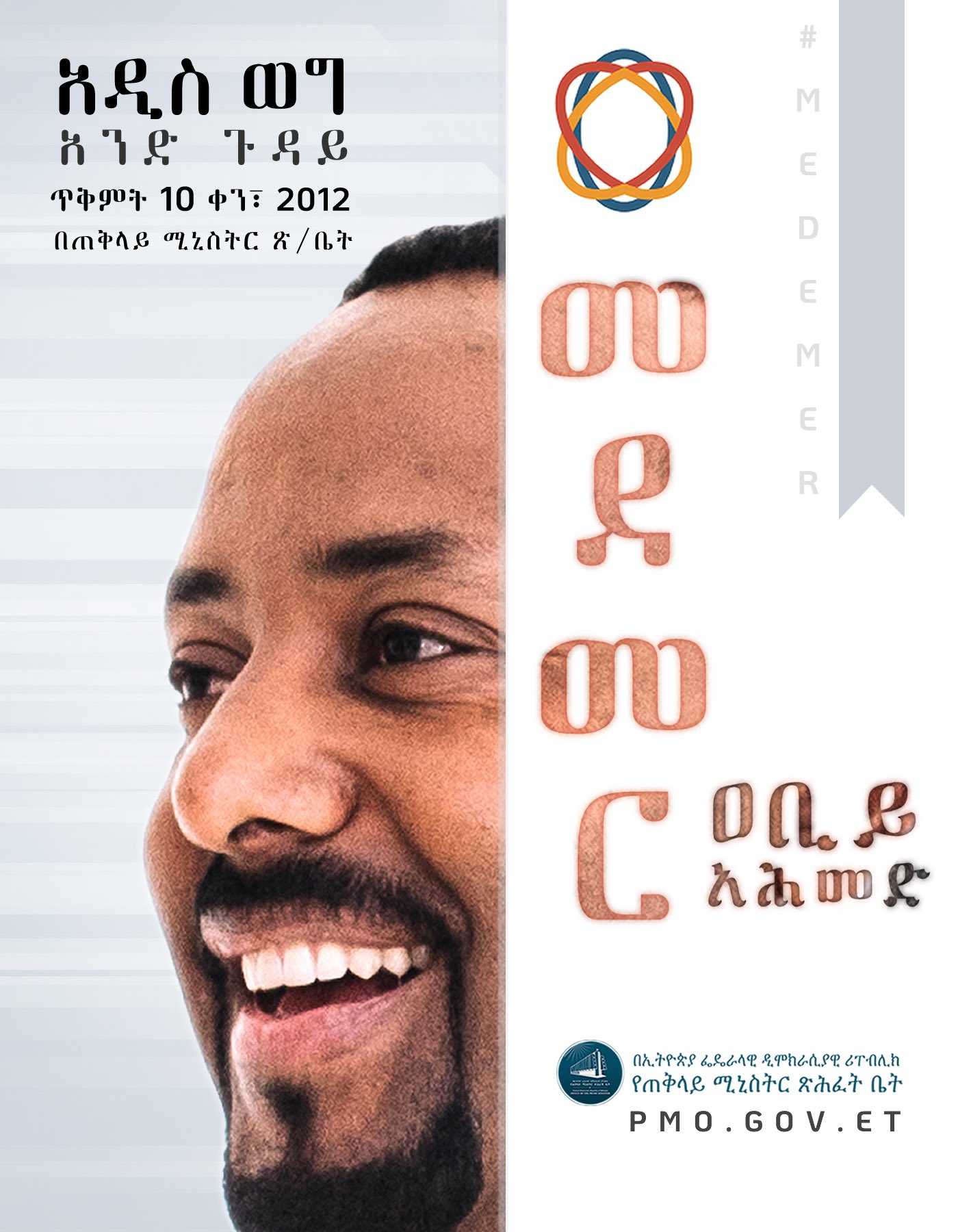 "He still speaks of a peaceful, prosperous, united Ethiopia with half the population unemployed and ethnic hostility reaching a critical level," wrote Dawit in a piece published Thursday. "People are being slaughtered like animals. Churches are being burnt. … There are as many and perhaps more political prisoners in the cells across the country than the numbers of prisoners he released when he came to power two years ago."
Burning Abiy's 'Medemer' book
Dawit is no apologist for the Oromo either, insisting that Abiy turns a blind eye to their violence in order to elevate his ethnic group, calling Jawar an extremist, and labeling Ethiopia a failed state because of its ongoing ethnic crises. Yet far more moderate voices are alarmed too by recent developments that reflect traditions and experiences it may take decades to resolve – and that's a project that exceeds Abiy's reach.
"The disputes are too numerous to mention," said David Pilling, writing for Financial Times. "The Amhara, with around 29 million people, are at rhetorical war with the Tigrayans over territory. They also resent the Oromo narrative that Amaharans are oppressors." The Tigrayans blame Abiy for "purging them from power" and threaten to leave the governing alliance. Oromo violence is directed at the Gedeo as well as, for years, the ethnic Somali.
"Abiy is still preaching the philosophy of medemer, an Amharic word meaning strength through diversity," wrote Pilling. "It is a noble sentiment. But last week, protesters in yet another part of the country were burning his book by the same name."
What many fear is Abiy's own drift toward authoritarian rule, which may leave Ethiopia under the same conditions the prime minister inherited from Hailemariam. In an interview with Deutsche Welle two weeks ago, the former prime minister denied that Abiy represents any sea change from the Ethiopia he once led himself.
Rather, Abiy is a continuation of it and that means there are reasons for many Ethiopians to reject him too.
"The whole thing is that we believed, in our party and the government, that we need to reform our system, we need to bring about changes and we need to democratize our country," said Hailemariam.
"Prime Minister Abiy has not come from a blue moon."
Image: Government of Ethiopia file